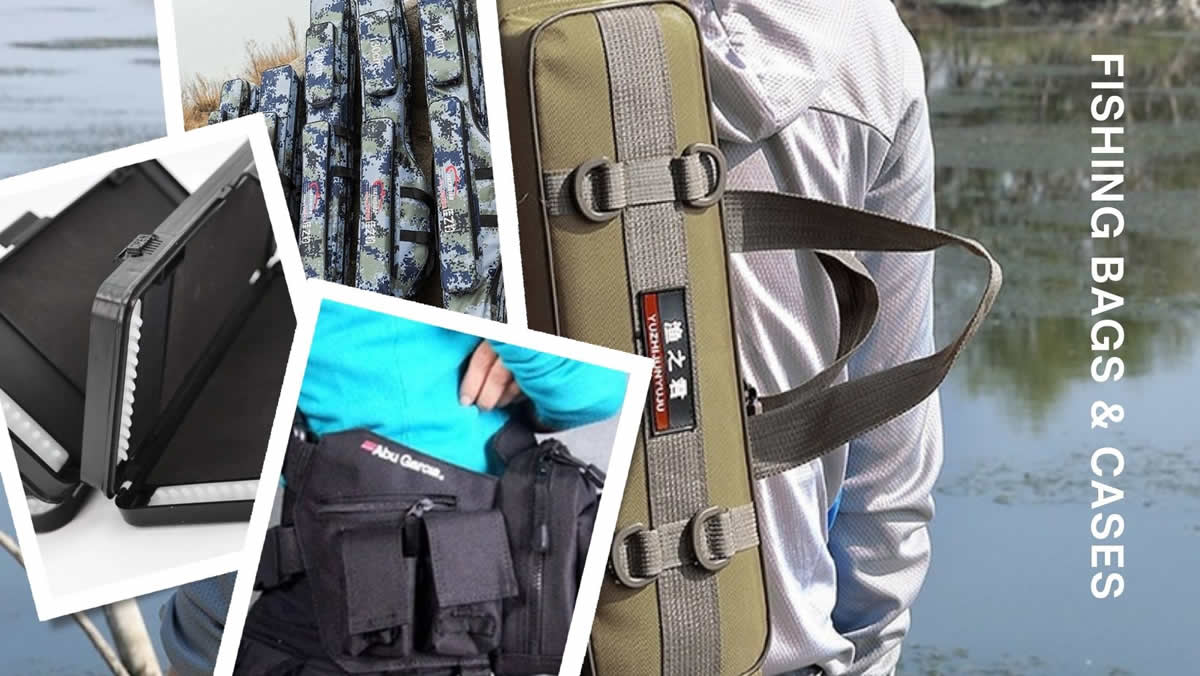 Fishing Bags and Boxes
---
Keeping your rods and tackle safe and sound
Our range of fishing rod bags and tackle boxes will keep your essential kit clean and dry when going to your peg or swim. 
Our collection of fishing bags include nylon and canvas made bags. We also have a collection of ABS shockproof plastic tackle boxes which are waterproof and float.
Take some time to browse through our range of tackle bags and boxes to find one that meets your needs perfectly.
Showing 1–20 of 53 results
Showing 1–20 of 53 results
Fishing Rod Bags
---
We sell a wide range of tackle and fishing equipment at Tackle King. This includes a good selection of fishing luggage and storage. From simple lure bags and boxes for end tackle through to rod and reel cases you can find everything you need for your fishing.
We always try and keep up with all the latest fishing bags and tackle boxes and sell those we think to offer great value for money. Our collection includes well-known fishing brands and also 'own label' brands direct from the factory.
Browse through our range which features:
rod bags
carp rod bags
tackle holdalls
hard tackle boxes
hard rod cases
fishing lure boxes
end tackle boxes
fishing hook and weight organisers
All of our fishing tackle boxes and rod bags are competitively priced and ideal for the leisure angler and family budgets.
Popular Categories