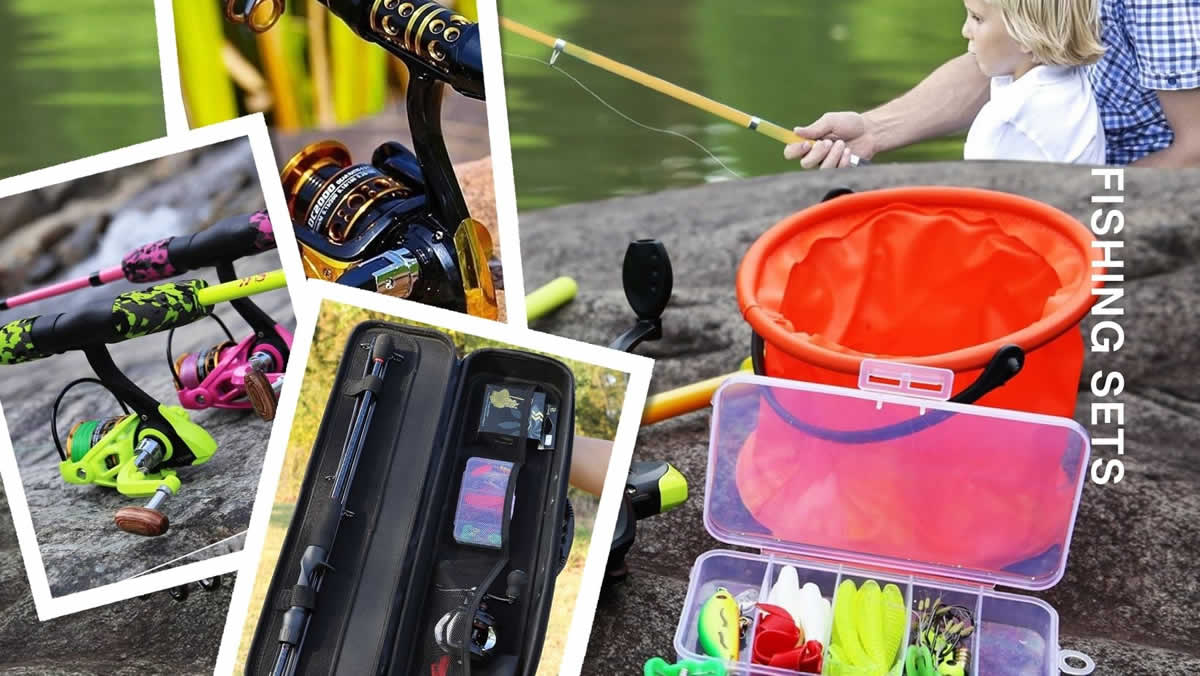 Fishing Combos
---
kits and sets for anglers
Buying a rod and reel together as a package can sometimes save you money.  Como sets also make for good gifts to anglers.
We also have a range of gift and presentation sets for anglers that make great fishing prizes and thank you sets.
Rods and Reels Combination Sets
---
Buying a rod and reel at the same time in a combination set can save you money on buying individually. You also know that the combination is perfectly matched for fishing. 
We have a wide range of combination packages that have been put together by the manufacturer. This means each is ideally suited for the other.
Additionally, we also have a range of gifts sets and beginner sets that you can buy.
Fishing is a great hobby for all people and our beginner sets offer pretty much everything you need to start fishing - just add water.
We also sell a rangee of gift sets suitable for use as presentation gifts and prizes. What better retirement present than a quality rod and reel in a hard case for those lazy days ahead.
When you are in the market for a new fishing rod and reel then our combination sets can help you save money.
Popular Categories