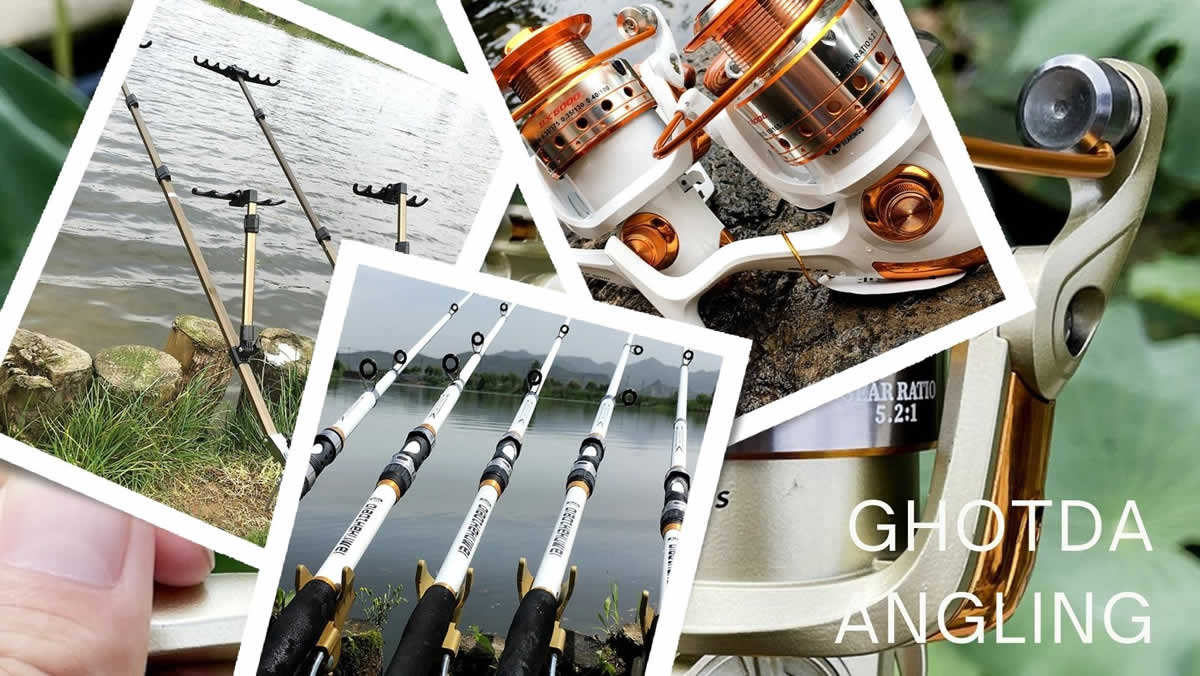 Ghotda Fishing Tackle
---
fishing gear at family-friendly prices
Ghotda is our go-to brand for leisure anglers and families operating on a budget. They offer exceptional value fishing tackle and rods and a great price.
Ghotda started over 10 years ago using advanced nylon filaments to make fishing lines for major brands before offering their own brand fishing line. Since then they've expanded into a range of fishing tackle, all offering great value for money.
Showing 1–20 of 62 results
Showing 1–20 of 62 results
Ghotda - the family-friendly fishing brand
---
When you are recreational or leisure angling it's important to get great value products and gear at an affordable price. This is so true when it comes to family fishing. Having to buy 3, 4 or more fishing kits for children can soon become expensive.
But you don't want to buy the cheapest kit around, invariably it will break and cost more in the long-run. Ghotda is the brand for you. Made by manufacturers who make for brands, their own label of Ghotda brings good quality at low cost.
Whether it's rods, reels or fishing line Ghotda offers the best value for money for the leisure angler.
Ghotda first began, more than 10 years ago, by importing high tech Japanese nylon lines to make fishing lines for a number of mid-market and top market brands. They eventually started to produce their own economy brand which was successful in the Asian markets.
Over recent years they've expanded to manufacture fishing rods and poles, rod rests and fishing reels. They've bought the same attention to detail and value for money to these new ventures. 
Ghotda is a brand that is growing in popularity across the world for its value for money philosophy.
Popular Categories