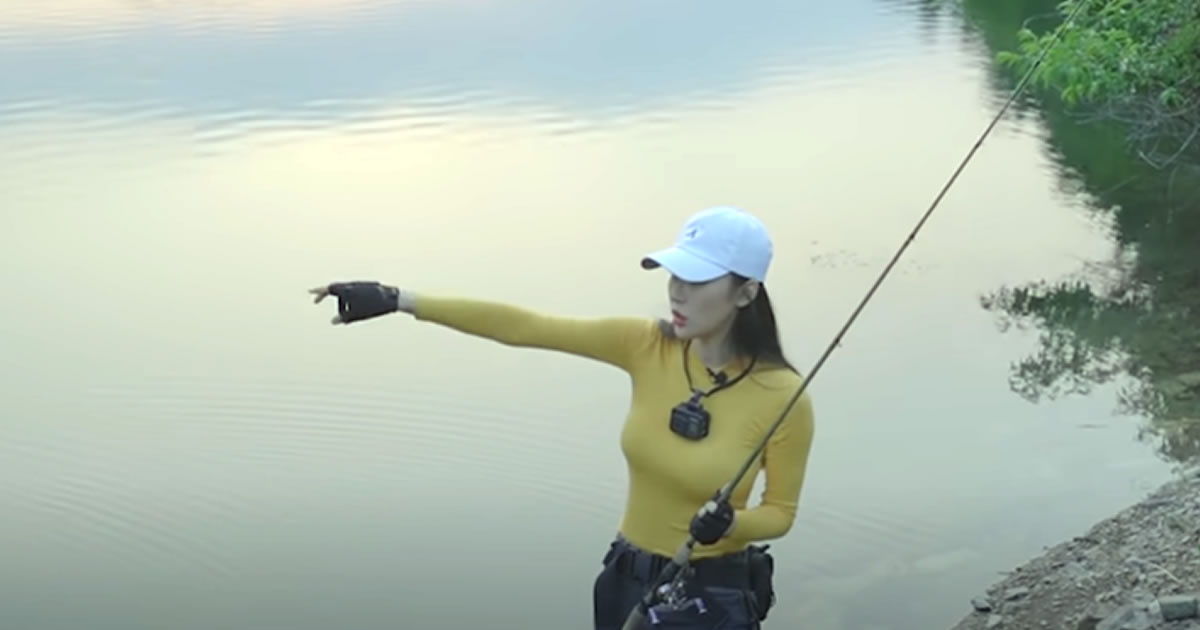 There are some great fishing channels to follow on YouTube. It's a great way to keep up with fishing not just in the UK but around the world. 
So let's take a look at 5 women YouTube anglers to subscribe to for 2022.
Jjung is a Korean angler with over half a million subscribers. She's a well known fishing personality in Asia and with sub titles it's a channel that is well worth a watch.
Jjung does all types of fishing but I guess – as it's Korea – sea fishing does seem to make up a good part of her videos. While most of her videos feature fishing she also cooks up some of her catch. 
Her 30 minute challenges are really popular and she also has a fishing lab series where she just has fun experimenting with thing associated with fishing.
Ladybass is a Canadian angler with over 35K subscribers. A great channel aimed mainly at fishing the lakes of Canada so a lot of freshwater fishing. Apart from fishing videos she does a range of review videos – obviously a Shimano fan – and also some tutorial videos. 
She has, in the past, done some livestreams but don't seem to have done any recently. A great channel to subscribe to, not just for the fishing but the amazing scenery that she fishes in.
Kristine Fischer is a US pro sports angler and has a channel that features both her competition and personal fishing adventures. With 26K subscribers Kristine regularly post videos about fishing, equipment reviews and techniques to improve your fishing skills.
It's a great channel that shows how both men and women can compete equally in sport and match fishing. Find out how to make it as a pro angler in the US.
Two sisters who gave up medical school and went and got their boat captain's licenses. Since then they've been fishing, diving and setting up a sea fishing business. Now they don't just charter their fishing boats in south Florida but also have a fishing equipment business.
If it's a sub-tropical paradise and big game fishing that you are interested in then the Gale Force Twins are one of the best channels to subscribe to. They already have 123K subscribers and it's fast growing as anglers across the world look to a fun and successful fishing entrepreneurial couple.
Another Canadian angler that has some great fishing videos featuring amazing scenery. And with Ashley Rae operating her own fishing guide business she is sure to know some of the best places for fish. You may recognise the name as Ashley is an internationally published writer on angling and has written for angling publications and web sites around the world.
Her channel features mainly videos of her experience fishing in all seasons across Canada and includes ice fishing. There are also some tackle review videos and tutorial videos.
So there it is. Five great fishing channels of women anglers to subscribe to. 
If you have any favourite women angler channels drop them in the comments below. I'd love to find some UK based women angler channels to share.